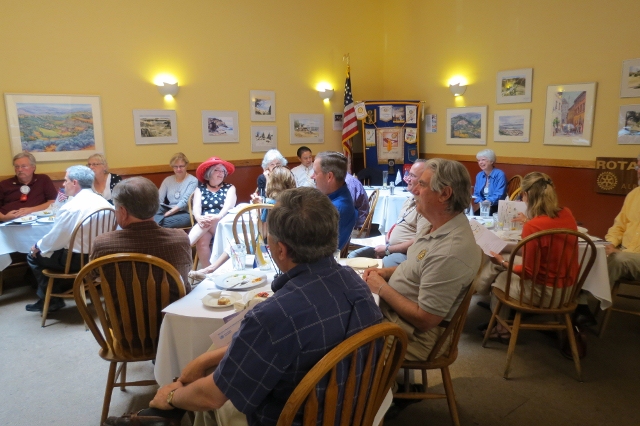 Rotary

is a worldwide organization of business and professional leaders that provides humanitarian service, encourages high ethical standards in all vocations, and helps build goodwill and peace in the world.
More than 1.2 million business and professional men and women make up the membership of the world's Rotary clubs.  READ MORE

The

Albany Rotary Foundation

is a 501(c)3 Charitable Foundation, established in 2019 as a means to receive and distribute funds to support community projects and organizations. Contribute today to the foundation to help us serve Albany and the world!  LEARN MORE
Our Vision
Albany Rotary seeks to improve people's lives through sustainable service, both locally and globally, in collaboration with the greater Rotary Fellowship.
LUNCH MEETINGS
In general, we meet in-person (at Belmont Village Senior Residence) the first and fourth Wednesdays of each month; we have no meeting the second Wednesday of each month, and meet on Zoom on the third Wednesday of each month (all with exceptions for holidays).
In-person lunches require an RSVP at least three business days in advance.
If you have any questions (or need Zoom information) please write
President@AlbanyCaRotary.org
.
Please see the UPCOMING PROGRAMS section below, for our schedule.
Regular club meetings are held from 12:30 to 1:30 either on Zoom or In-person at: Belmont Village • 1100 San Pablo Ave. • Albany • More Info | Maps/Directions
UPCOMING PROGRAMS
Wednesday, June 29 — Location: NONE
No Meeting —
Wednesday, July 6 — Location: ZOOM
Taner Sen — Plans for the 2022-2023 term
Wednesday, July 13
No Meeting —
Wednesday, July 20 — Location: ZOOM
Yavuz Arik — The Future of Energy
Wednesday, July 27 — Location: Belmont Village
Jim Ott — The Art of Ventriloquism
Wednesday, August 3 — Location: Belmont Village
Jack Kenny — Albany FilmFest